John Wright, Sr.
From FamilyLore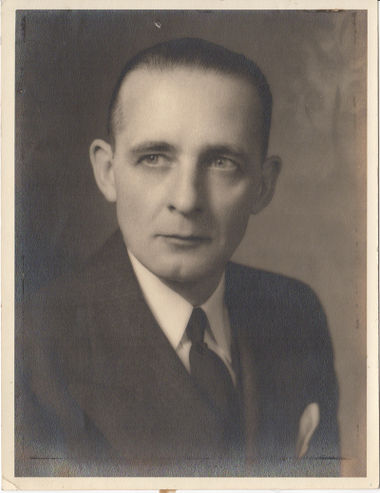 John Wright, Sr.
---
Title/Occupation: Vice President of American Export Lines, Inc.
---
Education: Unknown
---
Born: 29 October 1892, Unknown
Died: May 1964, Valley Hospital, Ridgewood, New Jersey, USA
Buried: Unknown
---
Mother: Emma Merritt
Father: Stephen Parliman Wright

---
Siblings: Edna Merritt Wright, Mabel Emma Wright, Frank Merritt Wright, Charles Merritt Wright, Irving Travis Wright, Ralph Merritt Wright

---
Spouse: Natila Irene Bell

---
Issue: John Wright, Jr., Natila Virginia Wright, Lewis Bell Wright
Obituary from The New York Times:
SPECIAL TO THE NEW YORK TIMES MAY 16, 1964

MAHWAH, N. J., May 15—John Wright Sr., of 209 Summit Road in Cragmere Park, a re­tired vice president of Ameri­can Export Lines, steamship operators, died Wednesday in Valley Hospital at Ridgewood.

Mr. Wright, at his retire­ment in 1957, was vice president in charge of claims and insurance at American Export Lines. . He had been with the company for 36 years. He en­tered the steamship business in 1909 as an office boy with the Insular Iine. After the Bull­Insular Line was formed, Mr. Wright rose front chief bill‐of­lading clerk to manager of for­eign services, supervising opera­tions to West Africa and the Mediterranean.

Surviving are his widow, the former Marguerite Donovan; two sons, John Jr., manager of the New York passenger‐sales office of American Export­Isbrandtsen Lines, and Lewis B., and a daughter, Mrs. Natalie W. Brazil.
Notable Relatives
Media
John, Sr. Though The Years
Family Records and Genealogy Report Commisioned By John Wright, Sr.
Residences
Correspondence
Obituary and Burial